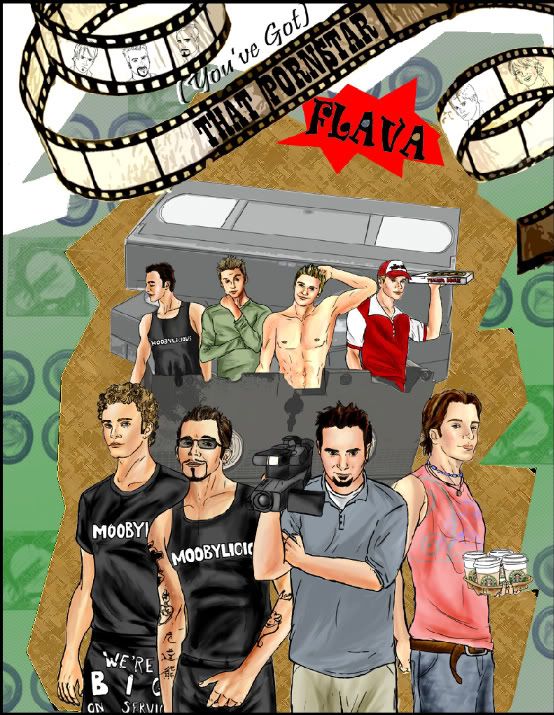 Title:
(You've Got) That Pornstar Flava
Pairing:
Chris-centric, with sides of Chris/AJ; Chris/JC; Chris/Justin; AJ/Brian; Justin/Nick; AJ/Nick; AJ/Justin; Jensen/Jared; David Cook/David Archuleta (I am an equal opportunist) all to varying degrees
Rating:
R. ish.
Warnings:
This is pretty much a pornstore AU? Only sans the porn.
Word count:
~33,500
Summary:
AJ's only been working there a year and a half, give or take, so Chris can see why he doesn't get it. He's still at the stage where porn is shiny and exciting. Thing is, Chris has been a TRANS-PORN employee for almost twice that. After the first twenty thousand tapes, even the weird sex is boring.
Trailer | Reel One | Reel Two | Reel Three |

Bonus Features: Movie Commentary | Gag Reel | Behind The Scenes


Art by the stunningly talented ms.

samibee, and she has, in true awesome form, posted the art in its full size along with extra tidbits here. (RUN, do not walk, RUN to this post.)
( Acknowledgements. )